Mae Salong

topographic map

Click on the map to display elevation.
About this map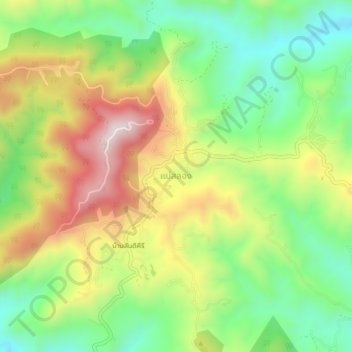 Minimum elevation: 791 m
Maximum elevation: 1,365 m
Santikhiri is a hilltop village in the Mae Fa Luang district of Thailand's Chiang Rai Province, about 80 kilometres (50 mi) from Chiang Rai. Santikhiri is on the highest peak of the Doi Mae Salong range of mountains, at an elevation of 1,134 metres (3,722 ft) above sea level. It has an alpine-like climate, with crisp cool air all year round and chilly in the winter months of November through February. Santikhiri is accessible via two routes – Route 1130 from Ban Basang and Route 1234 from the south, which until being paved were only accessible by pack horses. Now regular minibus services, running from 06:00–13:00, are available from Chiang Rai to Santikhiri.